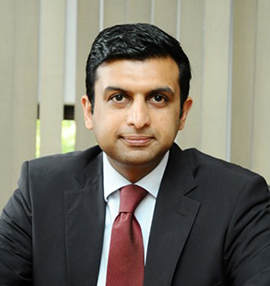 Vineet Agarwal
Past Chairman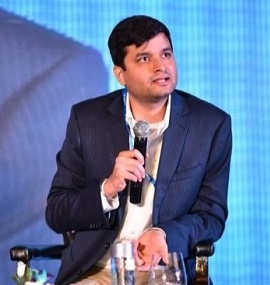 Kartik Sharma
National Chairman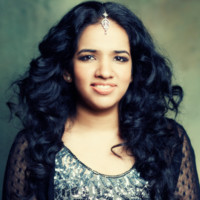 Bindu Subramaniam
Vice Chairperson - International & Finance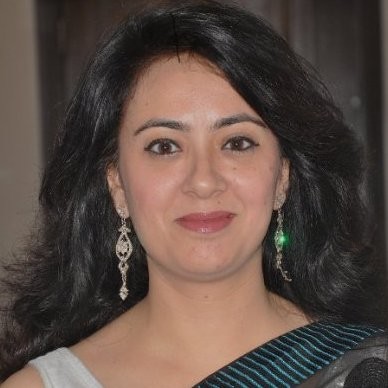 Ms. Rakhee Malik
National Mentorship Program Chair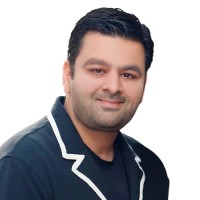 Sameer Manglani
National Empowerment Chair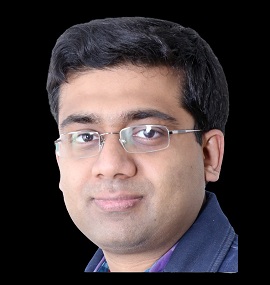 Saurabh Jain
National Events Co-Chair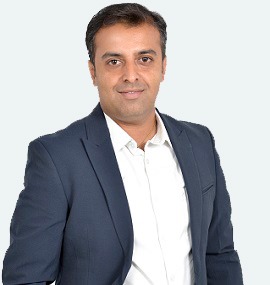 Santosh Kumar
National Membership Co-Chair and National Partnerships & Alliance Chair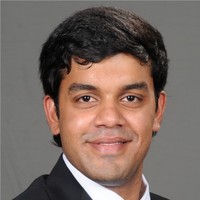 Dinesh Reddy
National Membership Co-Chair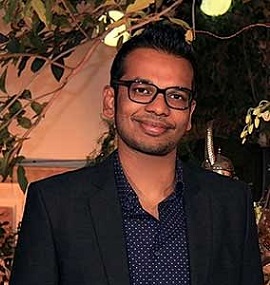 Vedant Kanoi
National Brand Communication Co-Chair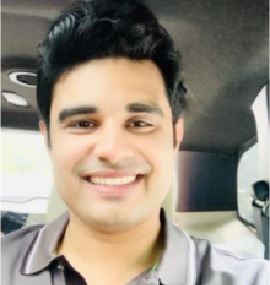 Dr. Saarthak Bakshi
National Brand Communication Co-Chair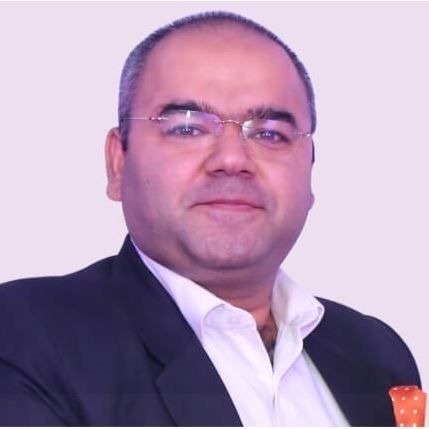 Dr Himanshu Talwar
Chairman of YLC Delhi & NCR Chapter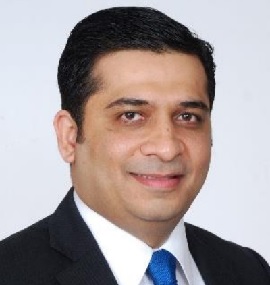 Narayan Govindram Jaesingh
National Events Co-Chair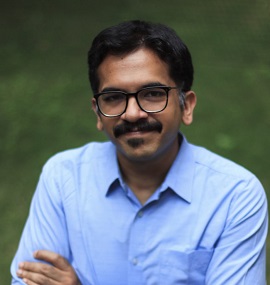 Dr Narayana Subramaniam
National Mentors Ambassador and Bengaluru Chapter Chair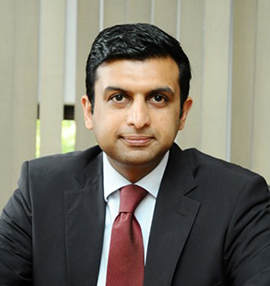 Vineet Agarwal
Managing Director
Transport Corporation of India Ltd
Vineet Agarwal started his career in 1996 as a third-generation entrepreneur in his family business of transportation and logistics in India and is currently the Managing Director of Transport Corp. of India Ltd. Vineet graduated with a Bachelor of Science from Carnegie Mellon University with three majors in Economics, Industrial Management and Social Decision Sciences. In 2011, he successfully completed the Owner President Management program from Harvard Business School. At the helm of the company, Vineet has been active in transforming the organization towards value added services in the area of supply chain management and multimodal logistics. He has been instrumental in initiating several joint ventures for the company. Vineet has been active in various industry, business and social organizations.
He is currently serving as the National President of the Young Leaders Council at the All India Management Association and is a member of various committees at the Confederation of India Industries. He served as an elected director on Young President Organization's (YPO) international board and was previously a member of the Global Agenda councils at the World Economic forum, board member of the HBS Club of India and at many other institutions. Over the last several years, Vineet has been contributing his personal time to their family Foundation and other non-government organizations.
From creating AIDS awareness programs in association with the Bill & Melinda Gates Foundation to running skill development centers, he has been passionately involved in impacting lives. He is a regular speaker at various industry and social events. In 2014, Vineet was awarded the Young CEO of the year by the CEO magazine and in 2017 he was among the 200 young entrepreneurs nominated by Government of India under the 'Champions of Change' initiative. He is very fond of reading, running, traveling and spending time with the family.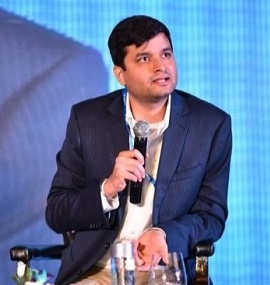 Kartik Sharma
National Chairman – AIMA Young Leaders Council and Artificial Intelligence Thought Leader
Kartik Sharma is a seasoned serial technology entrepreneur having experience of building disruptive technology products and high performing product teams. Kartik runs L&D, technology and advisory business Agnitio (www.agnit.io) which is a KPMG Hot 100 awardee, NASSCOM 10,000 startups, Microsoft Bizspark, Most Innovative ICT company 2015 awardee. Agnitio is part of Commonwealth first programme run by Marlborough House, London. Kartik is a mentor with NASSCOM's WOMEN WIZARDS RULE TECH (W2RT) program. This is a year-long unique program designed exclusively for Women professionals in Core Technologies, from IT-BPM, Product and Engineering R&D Firms, with the aim to nurture women leaders for tomorrow, today. Kartik is also a mentor with Atal Innovation Mission of Govt. of India.Kartik has experience of working with policy level educational initiatives and implementation of large scale education products.
Kartik has been a guest lecturer / mentor in various educational and training institutes across the world such as IIT, IIM, LSBU London, IMT, VIPS, DSB etc. Kartik is Leadership Fellow at prestigious St. George's House, Windsor Castle, UK. Kartik has earlier worked in Strategy and Operations in Deloitte and Corporate Business Excellence in Nestle. Kartik is a silver medalist of prestigious Indian Institute of Technology, India.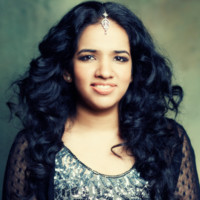 Bindu Subramaniam
Co Founder, SaPa in Schools
Bindu Subramaniam is a singer, songwriter, and educator. She is the Dean of the Subramaniam Academy of Performing Arts (SaPa), which nurtures the next generation of musicians. Along with her brother, Ambi Subramaniam, she co-founded the SaPa in Schools program, which teaches music to over 25,000 school children across India. Bindu chairs the Bangalore chapter of the All India Management Association's Young Leaders Council. She has a master's degree in law from London University, a master's certificate in songwriting and music business from Berklee College of Music, a Montessori diploma, an MPhil, and is currently working on a PhD in Music Education.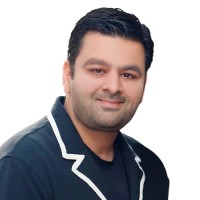 Sameer Manglani
Partner at Meena Bazaar
Sameer Manglani is the 3rd generational entrepreneur behind the retail giant Meena Bazaar. Since 1970, Meena Bazaar has become a household name in the women's ethnic wear industry. With his family business of Meena Bazaar, he started a project "Katran". Where he set up a collection program of waste fabric as a result of custom stitching of women's garments; and working with NGOs across Delhi NCR to empower differently abled households to stitch and sell baby clothes. With his support an NGO in Delhi…
SETU has been successfully able to train and empower many families to be economically independent and start a circle of differently abled people helping in training fellow brothers and sisters. CSR is very close to the family and they are always looking for innovative ways to empower people around them.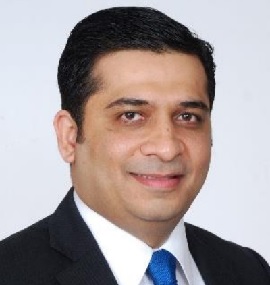 Narayan Govindram Jaesingh
Chief Business Officer, VSERV
Seasoned management professional with 18+ years of experience in designing & executing profit centric business strategy. Currently Chief Business Officer – VSERV, a leading mobile AdTech solution provider in India (Mumbai). Product & Partnership Evangelist across domains with proven expertise in cross pollinating industry domain knowledge to drive innovation:
AdTech (2021+) <-- BFSI (2018-2021) <-- Telecom (2004-2018)
Thought Leader operating at intersection of business partnerships, consumer value propositions and revenue growth adding value to 3 key stakeholders: (i) Customers, (ii) Employees & (iii) Shareholders. Passionate about Direct to Consumer (D2C) ecosystem and SaaS propositions while actively expanding Vserv globally. To further amplify the passion, is part of the selection committee of a leading Venture Capital team for selecting the next Unicorn and funding 'Series A' startups.
Result oriented multi-tasker with natural ability of handling full time business roles along with leadership honorary positions viz. Leaders Fellow from Ananta Aspen Centre, Advisory Board Member - Billennium Divas, Managing Partner – Mobile Ecosystem Forum, Start up Selection Committee – Inflection Point Ventures, Chairman - AIMA YLC Mumbai and Chairperson (Past) - CII Yi Mumbai.
Narayan was part of the Indian Delegation to G20 Young Entrepreneur Alliance Summit (YEA) in 2011 and was instrumental in preparing the 'Indian Recommendations' for the Communique paper tabled to Head of States of all countries. He was also the Co-Lead for Commonwealth-Asia Alliance of Young Entrepreneurs (CAAYE) summit in India in 2012.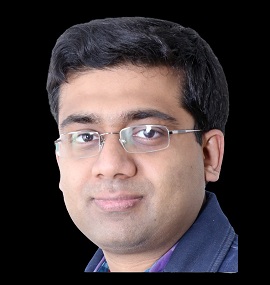 Saurabh Jain
Founder at Fun2Do Labs
Saurabh is the founder of Fun2Do Labs (EdTech Startup). Fun2Do Labs is pioneering a new space in EdTech called 'Transmedia Education'. He has also founded a social initiative called StartupLearn.org.
He was Vice President at Paytm till February 2021. He was also heading the 'Paytm - Build for India' program and also had an active role in startup products, developer relations, social impact / CSR within Paytm. He also managed the relationships with various industry bodies including NASSCOM, CII, FICCI, PHDCCI, ASSOCHAM, TiE, etc. He is a Chartered Accountant with a keen interest in technology. He has authored 2 books on mobile application technology. He is the inventor of the PERSONAL PERSISTENT MESSAGING SYSTEM (PPMS) and NEURO SYMBOLIC NETWORK GENERATION AND EXECUTION SYSTEM for which he had got provisional patents. He is a charter member of TiE. As a software developer he has been awarded the following titles in the past - 'BlackBerry Elite' and 'Nokia Developer Champion'. Saurabh is an avid reader and has read more than 200 books in the last 5 years.
He is also a member of the National Expert Advisory Committee (NEAC) on Innovation, Incubation, and Technology Entrepreneurship, Department of Science and Technology, Government of India and NASSCOM's Product Council.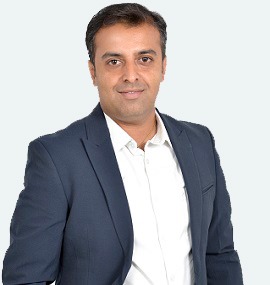 Santosh Kumar
CEO, Digibooster
CEO of Digibooster, Cofounder CEO of SpotPlay; 11 yrs Inv Bank; International Leadership Innovation Excellence Awardee; Won $40k grant from Startup Chile & Won $23k Equity grant by Govt of India, Winner at Innovation Conference in London & Autonebula , Vice Chairman - Indo-French Chamber of Commerce (IFCCI) Startups Committee ; Co-Convernor -Assocham Innovations Committee ; Program Lead - Startup Leadership Program India & Advisory board - iLabhub incubator ; Accelerator programs attended - NUMA accelerator & Startup Chile;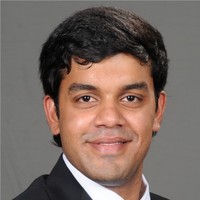 Dinesh Reddy
Associate Director at Dr Reddy's Laboratoried Ltd
Working in the Chairman's Office, directly reporting into the Chairman of Dr Reddy's Laboratories Ltd, my current work entails working on strategic initiatives in the global healthcare domain and identifying suitable avenues for growth.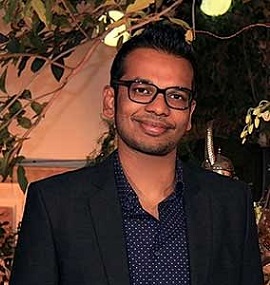 Vedant Kanoi
Founder and CEO at FoodCloud
Graduated from Carnegie Mellon University & then worked at UBS Investment Bank in New York. He is an avid home cook and runs FoodCloud - India's largest home food marketplace. FoodCloud marries his love for food and his belief in the shared economy.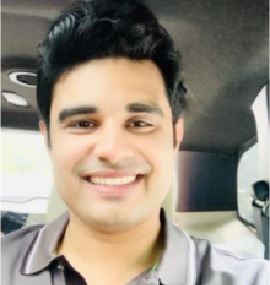 Dr. Saarthak Bakshi
CEO, RISAA IVF
Saarthak Bakshi is the Chief Executive Officer (CEO) of RISAA IVF. He has been awarded the Forbes 30 under 30 Asia and multiple other awards for his contribution to the healthcare industry.
He is also a startup enthusiast working closely with multiple Startups as their advisor and mentor. He also runs an Angel fund and Angel network, having invested into more than 30 plus Startups.
He is an enthusiast who likes to take challenges and believes in the philosophy of "fail fast and rise early" and his relentless efforts have indeed proved this philosophy right. Today, he has taken the fertility industry to a different level altogether and as a result, everybody knows how successfully RISAA IVF centres are running by creating life and giving hope to infertile couples. He also believes that creating awareness among the masses is the key. He is on a mission to help couples in every which way possible and understand's their struggle with infertility. He is the man behind different organisations such as IIRFT, Women Hopes, Earth Scientific, Upkaar Welfare Trust, and many more.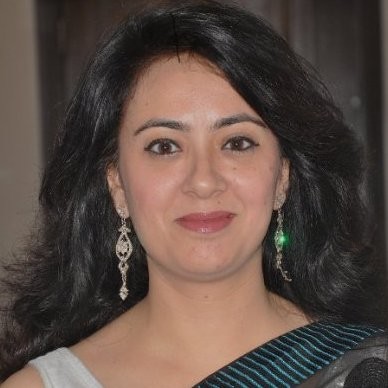 Ms. Rakhee Malik
Director and Head HR- Kearney, India
Ms. Rakhee Malik has had an illustrious career spanning 19 years in the field of Human resources management across preeminent organizations in management consulting and Knowledge services industry.
In her current role, Rakhee heads the people function for the Indian office of A.T. Kearney Ltd. She is also the Asia Pacific regional leader for performance management and sits on the Board of A.T. Kearney's India entity. In her diverse role, she is responsible for strategic HR programs like Leadership Capability Building, Global Talent management, Diversity & Inclusion initiatives and Transformational Leadership.
She has also been associated with leading firms like McKinsey & Company and WNS Global services. While at McKinsey, she was instrumental in setting up and growing their first ever Knowledge Centre in India. Rakhee also spearheaded the HR and Professional Development function for the Research & Analytics team at WNS Global Services.
An eminent speaker at industry forums and educational institutions, she is often invited to share her thinking on Woman Leadership and Diversity. She was awarded the "Women Super Achiever Award" by the World HRD Congress in 2016 and "Most Influential HR Leader" in 2017.
Rakhee holds an MBA in Human Resources, a Bachelor's degree in Psychology and is also a certified Neuro Linguistic Practitioner.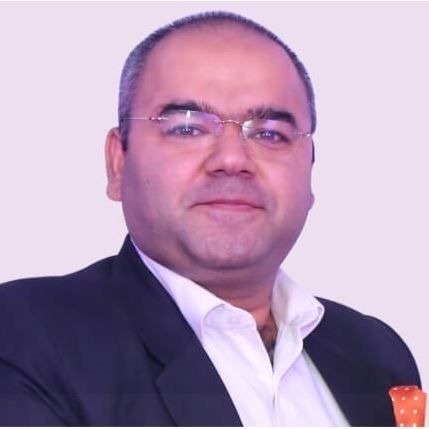 Dr Himanshu Talwar
Chairman of YLC Delhi & NCR Chapter and International TEDx Speaker
A mentor, a humanitarian, a social worker – these are just a few of the titles that can barely outline Dr. Himanshu Talwar's life as a multifaceted and extraordinary personality. Having dedicated his life to serving others, he has walked many a path to give back in every possible way to society. From counselling students, entrepreneurs, managers to working for international establishments and non-profit organizations, he has used all his skills and aptitude to transform the lives of others. No wonder people look up to him as a life-coach too.
He holds a Master's in Business Administration (MBA), and to further build upon and diversify his skill set, he studied Philosophy, Law and, attended Executive Management Programme (s) at Said Business School (SBS), University of Oxford, Indian Institute of Management (IIM), Indore; Indian Institute of Management (IIM) Calcutta; and, Indian Institute of Management (IIM), Bangalore. He holds a Doctorate (Phd) and Doctor of Letters (D. Litt hc) Degree in Business Management.
Dr. Talwar wanted to put to use all the degrees on a roster in a very selfless way which revolved around giving back to society and helping people from all walks of life, especially students, reach their potential and prosper. His dedication towards social causes has earned him the 'Indian Achievers' Award 2020 for Social Service, 'Indian Excellence Award' of Aspiring Author of the Year 2021, and Inspirational Leaders of Asia 2022. Recipient of 15 national-level awards, Dr. Talwar has been working for international organizations and supporting Not-for-profits, facilitating people-to-people contacts, and conducting training/ workshops for professionals on International Relations, Strategic Management, Cross-Cultural & Corporate Communications, Business, and corporate laws, Entrepreneurship, etc., for more than a decade.
A man of great versatility and eminence, Dr. Talwar has been a fervent spokesman of his beliefs, being invited as a speaker at two TEDx events in India & four TEDx International events in Morocco, Brazil, Russia, and Tunisia. He has addressed various National and International conferences & seminars. His speeches inspire students from diverse backgrounds to unravel their true potential, reach new heights and write a better future for themselves.
Talking of writing, Dr Talwar frequently writes articles for magazines, research papers for national/ international journals, and has many case studies published in India and abroad to his credit. He has made a substantial impact in transforming students' approach towards their own lives by his positive influence on their skill development, legal and professional education. He also recently published his third book, 'Tales of Triumphs – Pathways to Prosperity', post writing 'Aasakti – Too Fond of You' and 'The Journey of a Lost Soul'.
Dr Talwar's personal motto is 'Passion with Profession" and he is adept at working with spirituality. His goal of eliminating poverty by ensuring proper education, guidance and coaching to every student and leading them to live fulfilling lives reflects his true values and shows his selflessness in dedicating his brilliance to uplifting his people.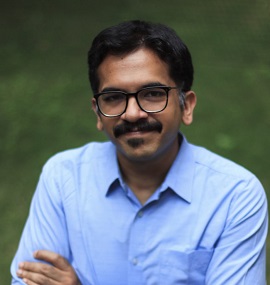 Dr Narayana Subramaniam
National Mentors Ambassador and Bengaluru Chapter Chair – AIMA Young Leaders Council & Consultant and Head of Department, Head and Neck Oncology - Sri Shankara Cancer Hospital and Research Centre
A national and international-award winning head and neck cancer surgeon by training, he has undergone extensive training in India, Australia, US and the UK. As a surgeon, he has experience in all facets of head and neck oncology and skull base surgery. He also performs reconstructive microsurgery with expertise in dental implant-driven jaw reconstruction and facial nerve reanimation. He leads the Department of Head and Neck Oncology at Sri Shankara Cancer Hospital, an integrated unit which aims to provide world-class treatment and rehabilitation at an affordable cost. He is also pursuing a PhD in oral cancer immunology from Manipal Academy of Higher Education. He has published over one hundred and ten peer reviewed articles and book chapters on head and neck oncology. He has been published in several high impact factor journals like European Journal of Cancer, Oral Oncology, Head & Neck and Lancet Oncology. He was an editor of the textbook 'Comprehensive Management of Head and Neck Cancer' published in 2021. He has a passion for affordable healthcare delivery and is involved in several projects that focus on lowcost cancer screening and detection. He is the joint holder of a patent for a microscope adapter that can be used to replace a slide scanner at the fraction of the cost; this is being developed to allow for digital pathology even in the remotest of areas. He serves as the All-India Managers Association (AIMA) Young Leaders Council Bengaluru Chapter Chair, where he focuses on developing strategic frameworks to improve healthcare partnerships in the region, and is the Oncology Mentor for GE India's Edison Accelerator program, one of India's largest incubator program for startups in healthcare and technology.